My Felines

This is Misty. She is my baby. She's such a ham when I take pictures. She always has to get into the act.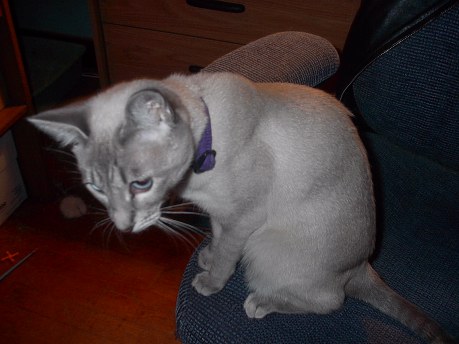 She is also very curious.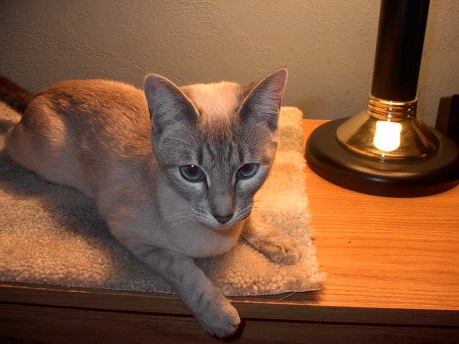 This is her favorite spot. She likes the dresser because she can watch everything. She likes the mat because it smells like mom. And of course she loves the heat that the lamp gives off.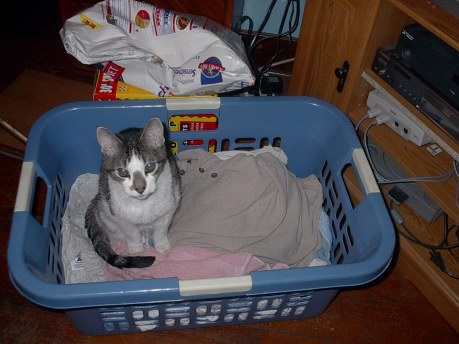 This is Shadow. He spends most of his time asleep in the laundry basket. He's old so he doesn't move around much, and he is deaf as a post, so when he meows, boy do you hear it.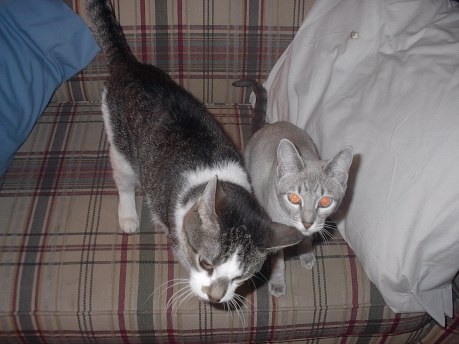 Shadow and Misty are great buddies. If Misty can't find Shadow, she cries until she finds him. Unfortunately, Shadow can't hear her, so Misty has to hunt for him.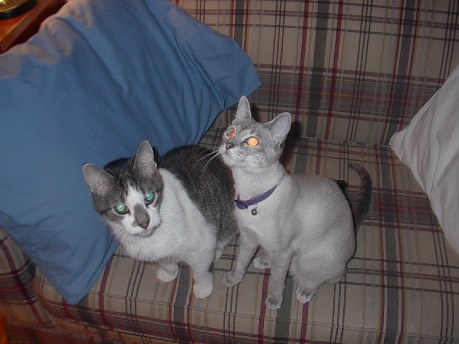 My children, and I love them dearly.